New Urbanism and New Town Planning
New Urbanism is an urban design movement arose firstly in the US in the 1980s.  New Urbanism focuses on sustainable human-scaled urban design, from a single block to the whole community, to create places where people can live healthily and happily.
The Michigan Land Use Institute (MLUI) listed out 10 principles of new urbanism, which are:
Walkability
Connectivity
Mixed-use and Diversity
Mixed Housing
Quality Architecture and Urban Design
Traditional Neighbourhood Structure
Increased Density
Smart Transportation
Sustainability
Quality of Life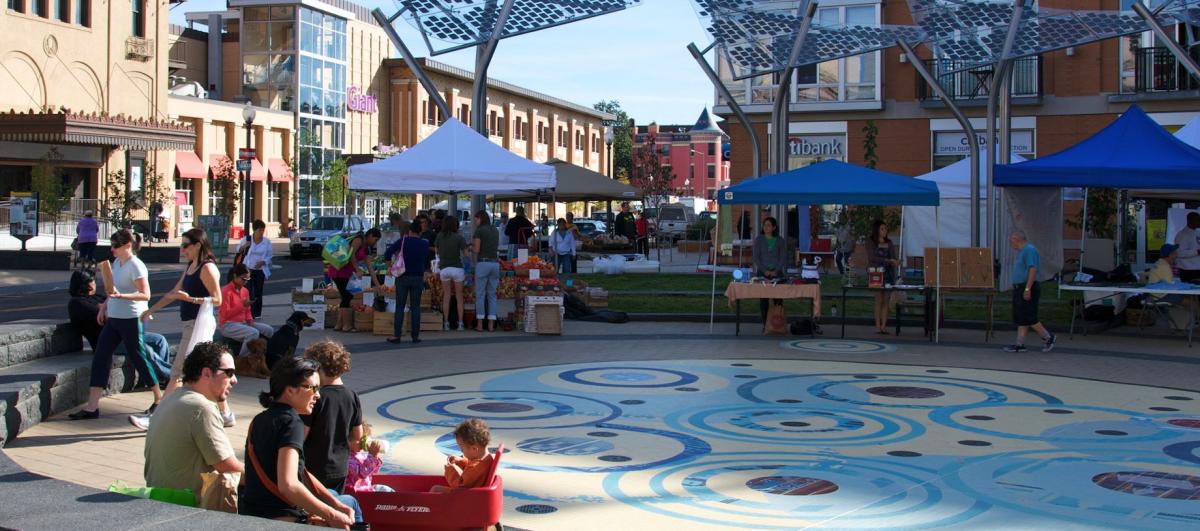 The Congress for the New Urbanism (CNU) is one of the leading organization promoting new urbanism.  On their website published the Charter of the New Urbanism.  The Charter assert the principles to guide public policy, development practice, urban planning, and design.  It is written in terms of the region, the neighbourhood and the building.
New Urbanism urges for the return of human-scale neighbourhood planning.  A diverse neighbourhood with a five-minute walking distance is ideal.  Public spaces are always being put at a high priority since streets are designed for people.  Any design should be pragmatic and always include people from the community.  New Urbanism is about design.  It is believed that putting appropriate design elements into a place is not the end, but that helps the place build its own character and is critical to the function of communities.  Urban planning cannot rely on engineering since that would make streets vehicle-oriented.  'All disciplines related to the built environment must work together to create great places.' (CNU, 2015)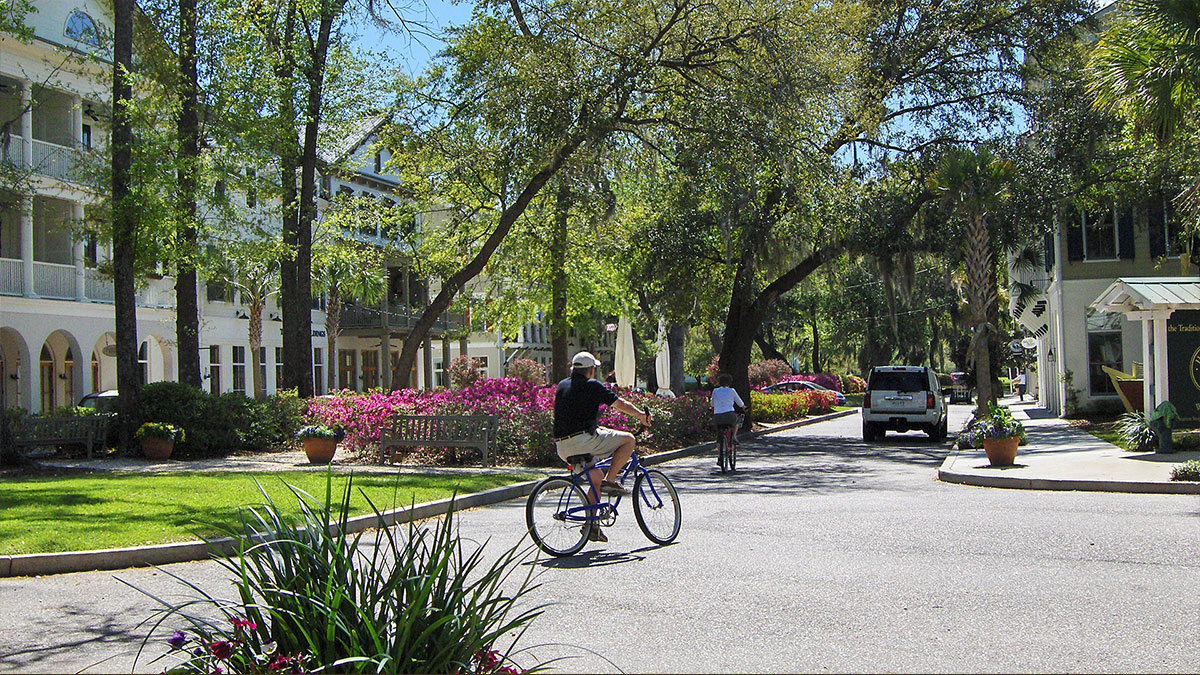 Case Study: Stevenage, London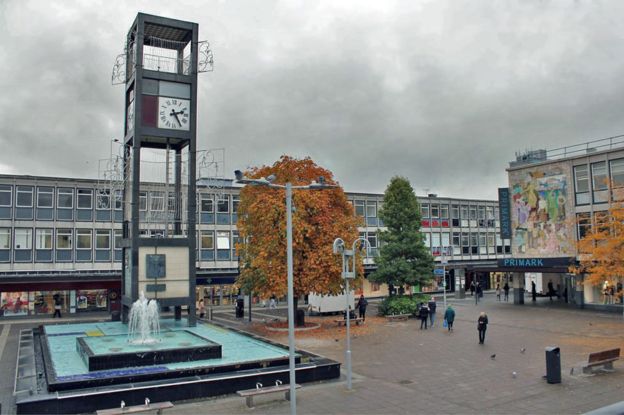 Stevenage is the first new town in the United Kingdom, designated after the passing the New Town Act 1946.  This was to relocate the huge poor and homeless population after the Second World War.  Stevenage provided high-quality housing in well-designed communities.  There are now 31 new towns in the country.
Stevenage is located roughly 30 miles north of central London.  According to the 2011 Census, it has a population of around 84,000 people.  Its area is around 2600 hectares and the population density is 32 persons per hectare.
It was planned to have housing on the east side of the town and industry on the west.  Six neighbourhoods were planned to provide 10,000 homes in each neighbourhood and have their own community centre.  Stevenage was the first place in the country to introduce complete pedestrian town centre.  This new town has well-designed connection by road and rail, together with affordable housing makes it attractive for people and businesses.
"I know people have called them concrete jungles, but they have largely stood the test of time, and have delivered jobs, often strong economies, in pleasant surroundings. I love the place of my birth."  — Sharon Taylor, leader of the Stevenage Labour council
Critics on New Urbanism
Argues against New Urbanism are usually about how the economic and social realities are wing ignored.  Seaside in Florida is commonly used as the example representing New Urbanism.  However, it is not representing the problems seen in other cities that have New Urbanism development, such as Manhattan, London, or Hong Kong.
"The left faults New Urbanism for t producing a radical critique of capitalism, while the right-wing economists attach its support for regional planning.  Architects and planners critised New Urbanism for not being sufficiently "urban", while devotees of sprawl oppose New Urbanism projects because the densities are too high." — (Ellis, 2002)
New Urbanism cannot satisfy all critics, but still, it is suggested that New Urbanism should find a 'reasonable and principled middle ground between these extremes, and one that make actual building possible.' (Ellis, 2002)
Conclusion
New Urbanism and New Town Planning share some similar features but have different approach in creating new good communities.  The goal of New Urbanism should not be simply about land use or aesthetic design, but in the way how social bonds can be strengthen.
Facing housing crises today, building new towns is still an efficient solution.  In consideration of the new urbanism principles, it is possible to use physical space and create meaningful community. (Conn, 2014)
"We believe more strongly than ever in the power of good design to overcome the ills created by bad design." — (Duany, et al., 2010)
---
References
Congress for the New Urbanism (2015) What is New Urbanism? [Online] Available at: https://www.cnu.org/resources/what-new-urbanism
Conn, S. (2014). Let's make suburbs into cities: New urbanism, car culture and the future of community. Salon. [Online] Available at: http://www.salon.com/2014/08/17/lets_make_suburbs_into_cities_new_urbanism_car_culture_and_the_future_of_community/
Ellis, Cliff. (2002) "The New Urbanism: Critiques And Rebuttals". Journal of Urban Design 7.3: 261-291. [Online] Available at: http://ocw.library.nenu.edu.cn/pluginfile.php/26397/mod_resource/content/1/The%20New%20Urbanism%20Critiques%20and%20Rebuttals%20by%20Chris%20Ellis.pdf
Fulton, W. (1996) The new urbanism challenges conventional planning. [Online] Available at: https://www.lincolninst.edu/publications/articles/new-urbanism-challenges-conventional-planning
Halford, J. (2016) Stevenage: The town that aimed for utopia. [Online] Available at: http://www.bbc.co.uk/news/uk-england-beds-bucks-herts-37826783
Hetherington, P. (2016) 'People think of new towns as concrete jungles, but I love the place of my birth'. [Online] Available at: https://www.theguardian.com/society/2016/apr/06/seventy-years-on-new-towns-housing-crisis-stevenage
Knott, D. (2011) Moving to Stevenage in the 1960s. [Online] Available at: http://www.ourstevenage.org.uk/page_id__347_path__0p2p25p.aspx
Michigan Land Use Institute (2006) 10 Principles of New Urbanism. [Online] Available at: http://www.mlui.org/mlui/news-views/articles-from-1995-to-2012.html?archive_id=678#.WIO7CbaLRAa
Municiple Dreams (2013) Stevenage new town: 'Building for the new way of life'. [Online] Available at: https://municipaldreams.wordpress.com/2013/11/05/stevenage-new-town-building-for-the-new-way-of-life/
Stevenage Borough Council (no date) Stevenage New Town. [Online] Available at: http://www.stevenage.gov.uk/about-stevenage/museum/47012/46962/47008/
UK Census Data (2012) Stevenage – Population Density. [Online] Available at: http://www.ukcensusdata.com/stevenage-e07000101#sthash.GdD1DjUv.dpbs
Images Sources
Top Photo: Town Square, Stevenage (Municiple Dreams, 2013) https://municipaldreams.files.wordpress.com/2013/10/town-square-stevenage-postcard.jpg
Figure 1: A public space in Columbia Heights, Washington, D.C.  (Whitis C., no date) https://www.cnu.org/sites/default/files/ColumbiaHeights_SitePhocus.jpg
Figure 2: A cyclist on the quiet streets of Habersham, SC. (CNU, no date) https://www.cnu.org/sites/default/files/Habersham_marketplace_bike.jpg
Figure 3: Stevenage Shopping Centre (BBC, 2016) http://ichef.bbci.co.uk/news/624/cpsprodpb/11EE8/production/_92384437__92304866_stevenage3-1.jpg
Figure 4: Stevenage Town Plan, 1955 (Municiple Dreams, 2013) https://municipaldreams.files.wordpress.com/2013/10/plan2.jpg
Figure 5: Aerial view of Stevenage in 1960s (Carter, 2015)  http://www.ourstevenage.org.uk/images/uploaded/scaled/ste244.AERIAL_VIEW.jpg
Figure 6: Seaside, Florida (Zoller, 2015) http://www.unc.edu/~sashaz/comp101/project4/SeasideAerial.jpg